Is going offshore the best investment plan to help protect an investor's assets from the creditors or litigants? The answer may seem easy, but it is not. This is because it actually depends on specific case circumstances. However, to get a clear understanding of this matter, you need to consult a qualified and an experienced offshore asset protection specialist. What do you need to consider before making a decision as to whether to move your assets offshore? Below are some key factors to help you decide.
The type of your asset: Offshore plans are mostly suitable for protecting your liquid assets. For example, if you want to protect your bonds, jewelry, stocks, short investments and so forth, going offshore is generally the best idea.
The assets net worth: If your liquid assets are worth more than a million dollars, it is better to transfer them to an offshore company or entity for their security or protection.
The legal hassle and the risk factor: Any high risk business or profession attracts or is susceptible to lawsuits. So if your business or profession falls under this category, then it is advisable to opt for an offshore option as it will offer you better protection as compared to a domestic one.
The amount of money to spend: Offshore investing requires some more complex strategies so as to succeed.
The time for creating an offshore planning strategy: A domestic investment option is only good if there are no claims against the investor, especially so at the planning time. However, it won't hold ground if you are already a party to a suit.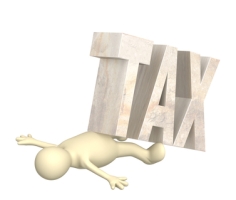 One common question is: is it really possible for people who invest offshore to save on tax? Otherwise, why else do the politicians, celebrities, and pop stars have offshore investing structures in place so as to protect their assets? The facts are that these people are basically protecting their assets from litigations. They are looking after their finances and ensuring that they don't overpay their tax obligation. Actually, you are under no obligation whatsoever to overpay your tax bill. Now before getting into how you can save on tax by going offshore, there are a few important factors to bear in mind.
First of all, going offshore is a hundred percent legal, mainly due to the fact that people nowadays live in a global village society. However, what really mystifies a lot of people is their conscientiousness when it comes to reporting their offshore activities. Whilst it is 100% legal and legitimate to go offshore, it is illegal to go offshore for criminal activities, or going offshore and failing to report what you are doing, especially where there exists a need for legal reporting. When in doubt, assume that a legal reporting requirement mandates you to take action and report your offshore activities for tax purposes. Always seek expert advice when it comes to offshore investments, because what you do with your security, finances, their security and the freedom of selection is quite critical for your offshore investments success.
There is much to be said about being able to live the expatriate life. Spending years abroad providing expertise in your industry, being provided with perks that only expatriates can understand… this is clearly the life that most can become accustomed to. If you are a new expatriate and have just settled into your new home and your new work environment, as you work to understand local cultures and norms as well as enjoy local delights and explore secret treasures that you would not be able to see even as a tourist, it is time to get back to ground level for a little while, to talk about banking.
Banking on being an expatriate
One of the best inventions since the banks themsel
ves is online banking. This provides a platform that allows us all access to our funds without having to queue, park or travel further than our computer screens. For expatriates, this is advantageous as you are able to access funds from anywhere in the world at your finger tips and there is no need to write checks for mortgage and bill payments well in advance in order to ensure that you avoid whatever penalties may be imposed for late payment.