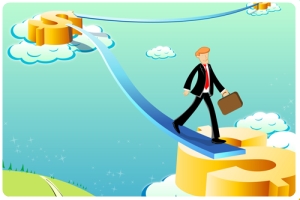 By definition, an offshore corporation is outside the legal jurisdiction of the country where its primary operations are located. Therefore, if you're looking for a method to protect your finances from a volatile market, going global and incorporating your company in an offshore jurisdiction could be a viable solution. Take note that in order to be considered an offshore, your business needs to satisfy several criteria, such as:
It must not conduct trade with the country it incorporates.
It must incorporate itself outside the jurisdiction in which it conducts operations.
It must pay the tax expenses/fees required by the country it incorporated.
For many experienced industry leaders, setting up offshore companies is the norm. By doing so, such leaders are able to develop better platforms for the provision of services, for the protection of investments and for the development of more versatile business portfolios. When setting up an offshore company, it is also logical to set up offshore business accounts. However the set up of offshore business accounts is not limited to offshore companies, and many onshore companies also do this as part of the development of their business portfolios.
The value of offshore banking
If you conduct business internationally, you will require quick and efficient banking support wherever in the world your company is registered. Offshore banking services are particularly valuable to organizations that work internationally where the customer and supplier base is international and payments are made and received in multiple denominations. By setting up an offshore bank account, organizations like these are able to better structure their finances, and ensure that there is ease of movement of funds in order to fulfill its business obligations.
You have just landed a job in a foreign country and in a few weeks time, you and your family members have to relocate to the new workstation. Under the new environment, it is probable that you won't have gathered enough information regarding the merits of off-shoring your finances. After all, most governments discourage their citizens who work onshore from investing in foreign countries. Rather, they encourage them to invest inwards.
There are numerous reasons for this. For one, the government encourages its citizens to honor their reporting responsibilities, especially when it comes to taxes. The reason for this is simple; they want to keep an eye on their citizen's money and assets where they could easily be monitored, hence preferring them being onshore where it is easy to do so. Nevertheless, when you are posted abroad, this monitoring becomes impossible as you are out of your government's direct jurisdiction. This being the case, you can easily be able to invest in the country you are in, or in any other country you may deem appropriate to invest in, thus the importance of understanding the offshore investing procedures of diverse foreign countries.