Archive for the 'Bahamas' Category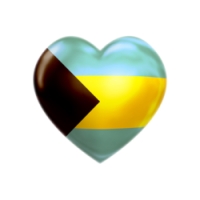 When you hear someone say "Bahamas" the first thing that comes to mind is beautiful beaches and the roar of the ocean. While Bahamas is one of the key holiday destinations for people who are intent on soaking up some sun, there is more to the Bahamas than this.
Financial service in Bahamas
Bahamas has a very well developed and mature financial services structure and key in this is the provision of offshore banking and financial services. While there is a plethora of commercial banks in the Bahamas, the focus is on all aspects of financial services including insurance, mutual funds and credit unions as well. Much of the financial services provided and developed in order to turn Bahamas into a financial services hub are regulated by the Central Bank of The Bahamas. The focus is on the development of strong structures of economic management specifically targeted at individuals and organizations interested in offshore financial services.
There are many little island nations that have established financial services and international offshore banking platforms. These cater not only to corporations but also to private individuals who are interested in banking offshore. One of the key benefits of using such banking facilities is that the tax structures are great and there is easy flow of foreign currencies.
Bahamas as an offshore banking destination
Bahamas has acquired a good reputation for providing offshore banking services. Although not a new player in this industry, the Bahamian government has spent the last decade restructuring its banking and financial services sector to be friendlier and more compliant with international best practices and regulations.
As a consequence, today their banks work in compliance with international banking law. For investors and offshore banking customers, whether corporations or individuals, this has provided a much-needed confidence boost. Bahamas offshore banking boasts easy accessibility to funds and responsiveness to their customers' needs and requirements. In addition, there are great tax policies in the Bahamas. This means that it is possible to avoid taxes on cash assets, and income is accorded tax-free status. Indeed, the banking structure specifically provides tax shelters for its account holders. In order to remain competitive with other countries that offer similar offshore financial services, the service charges imposed by the banks are lower and the interest rates offered are higher.